Bio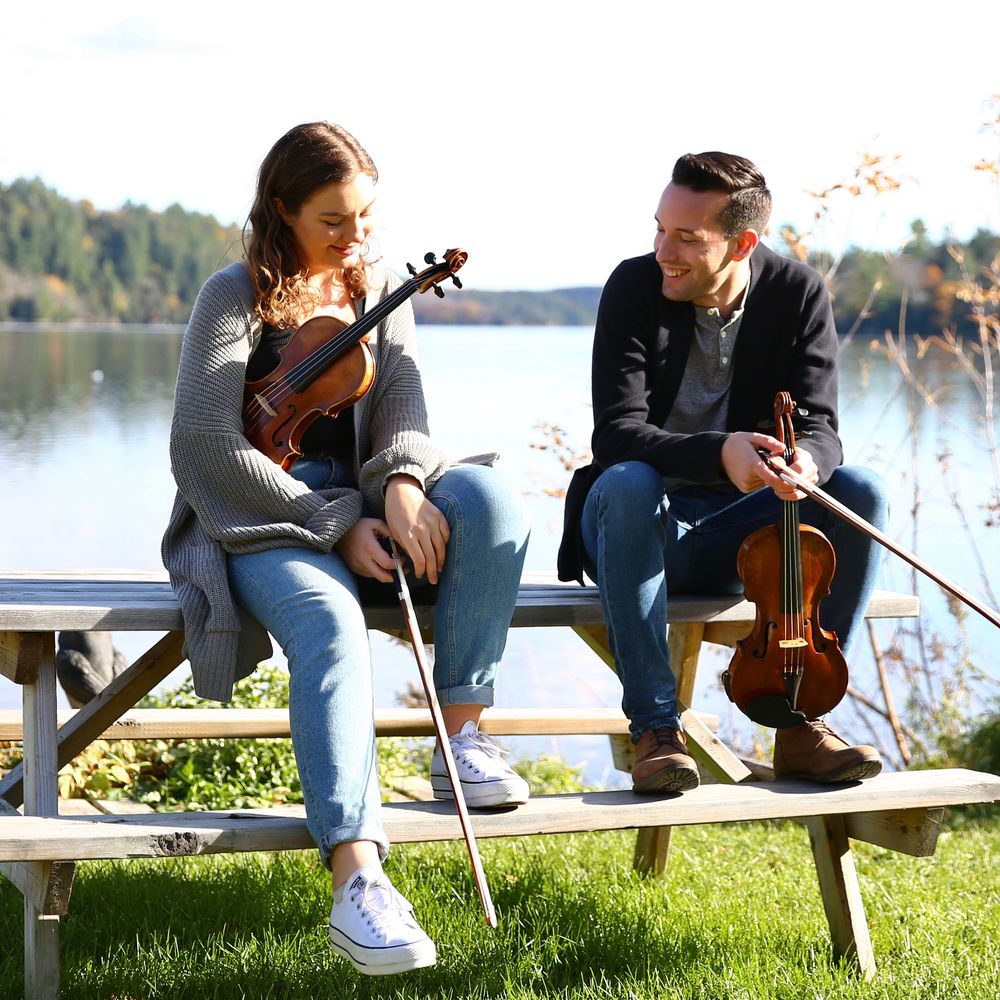 Jane & Kyle
Canadian fiddle champions Jane Cory and Kyle Burghout have been performing for over a decade, and have played to audiences across Canada, the USA, and Europe.  Each with many accolades to their credit—Jane a Canadian Grand Masters Fiddle Champion, and Kyle a North American Irish Fiddle Champion—they join forces to create innovative arrangements filled with lush twin fiddle harmonies. 
Both growing up in areas with rich fiddling traditions—Jane in Manitoba and Kyle in the Ottawa Valley—their shows feature a blend of the traditional tunes they grew up playing and contemporary tunes written by fiddlers from across Canada and beyond, including many compositions of their own. 
Performance Highlights
The Bassment, Saskatoon, SK (April 2023) 
Irish Cultural Society, Calgary, AB (April 2023) 
The Heatley, Vancouver, BC (April 2023) 
Festival du Voyageur, Winnipeg, MB (February 2023)  
Gatineau Hills Fiddle Festival, Chelsea, QC (October 2022)  
AlgomaTrad, St. Joseph Island, ON (May 2022)  
Tunes on Tap @ Copper Bottom Brewery, Montague, PEI (September 2021)  
Goderich Celtic Roots Festival, Online (August 2021)  
Manitoba Arts Network Stay at Home Festival, Online (March 2021)  
Folk Alliance International, New Orleans, USA (January 2020)  
Manitoba Showcase, Gimli, MB (October 2019)  
John Arcand Fiddle Fest, Saskatoon, SK (August 2019)  
RBC Ottawa Bluesfest, Ottawa, ON (July 2019)  
Burdick Center for the Performing Arts, Dunseith, ND, USA (June 2019)  
The Park Theatre, Winnipeg, MB (May 2019)  
Burdock, Toronto, ON (May 2019)  
LIVE on Elgin, Ottawa, ON (May 2019) 
The Band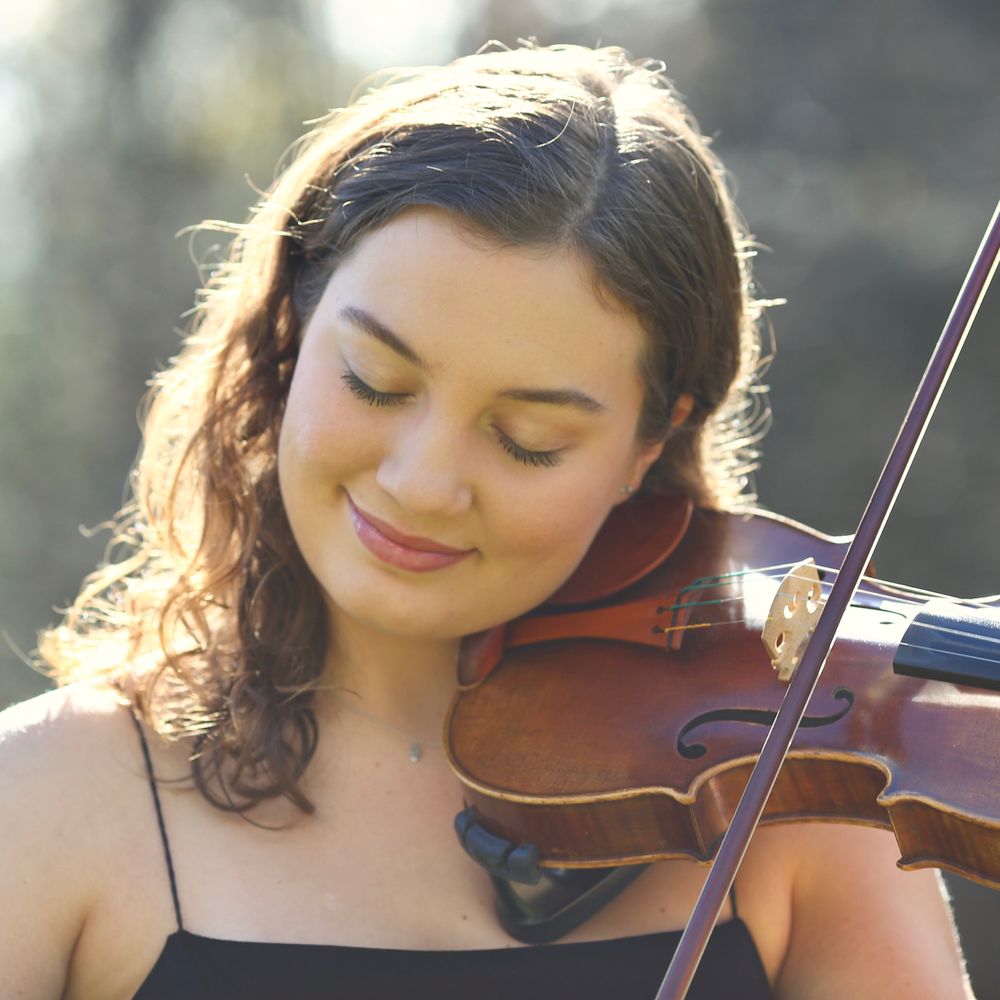 Jane Cory
Fiddle, Vocals
Jane began classical Suzuki lessons at the age of five, and at the age of seven discovered fiddle music through a Suzuki workshop. She has gone on to explore many styles such as Old Time, Celtic, French Canadian, Métis, Ottawa Valley, Jazz and Bluegrass. She has competed at many prestigious competitions across the country, and has performed at countless festivals, concerts, social events and charities. She has collaborated on several studio albums with artists such as Dan Frechette, Liabilities and Kyle Burghout, and released her first solo album Road Between the Saints in 2014, which was co-produced and engineered by Canadian fiddle legend Calvin Vollrath.
Jane is the 2018 Manitoba Open Fiddle Champion, and that same year, she became the second Manitoban ever to win the Canadian Grand Masters Fiddle Competition.

Jane has also become an established teacher around the country, both in the classical and fiddle styles. She has instructed with Frontier Fiddlers, a program through Frontier School Division that allows instruction to hundreds of students from Northern Manitoba communities. She has taught at the Peace Garden's International Music Camp, has been a private and group instructor for Fiddleheads Musical Theatre in Chelsea, Québec, is a group instructor with Suzuki Music Winnipeg, and has taught privately from her own home studio since 2013. 
Jane graduated from the University of Ottawa in 2018 with a Bachelor of Music violin performance degree.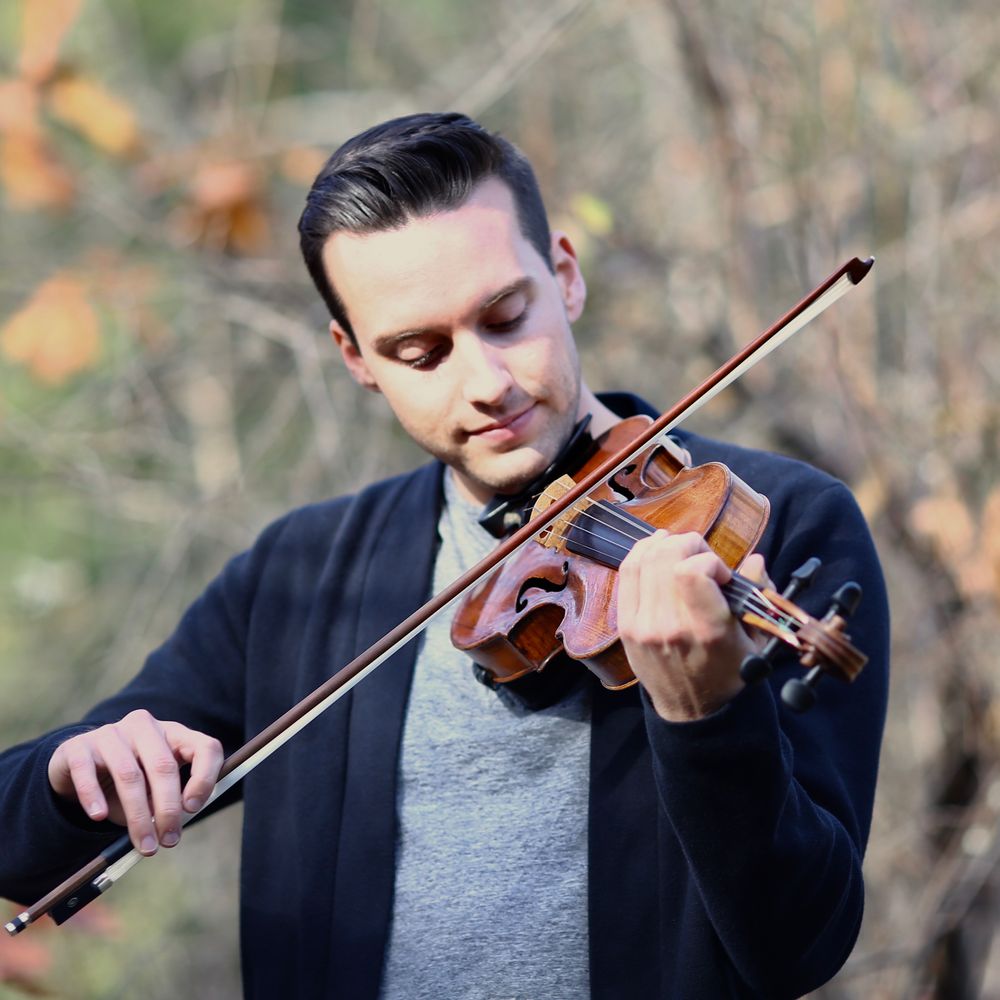 Kyle Burghout
Fiddle, Viola
Having performed across Canada, the USA, Ireland, Italy, Austria, and Hungary, Kyle Burghout has established himself as one of Canada's best young fiddlers. Kyle and his music have been featured on CBC radio and television, as well as in Irish Music Magazine and The Canadian Fiddler. His many awards include North American Irish Fiddle Champion, Grand North American Old-Time Fiddle Champion, and five-time finalist at the Canadian Grand Masters Fiddling Competition.
Kyle has also been composing music for over a decade, including numerous fiddle tunes as well as larger works for solo, chamber, and orchestral ensembles. His tunes have been played across Canada and internationally by Kyle himself, as well as by Natalie MacMaster & Donnell Leahy, Shane Cook, The Fitzgeralds, The O'Schraves, Alanna Jenish, Jane Cory, and many others. Kyle was named a winner of the 2017 Canadian Songwriting Competition for his compositions. 
When not performing, he is the Co-Director of the Gatineau Hills Fiddle Festival in Chelsea, QC, and is also the Youth Coordinator of In Concert for Cambodia, an Ottawa-based fundraising initiative that has raised over $125,000 for children in Cambodia through music concerts.
In September 2017, Kyle released his first solo album, The Prism Within, featuring traditional tunes and many of his own compositions. He has also released an album with Justin Thériault & Susan Toman (2023), as well as an EP with trio Branches of Silver (2015).